Come and say hi when you're in Kranjska Gora. We love friendly people, good food and fine wine. Come through the door of an old house and step inside a new story.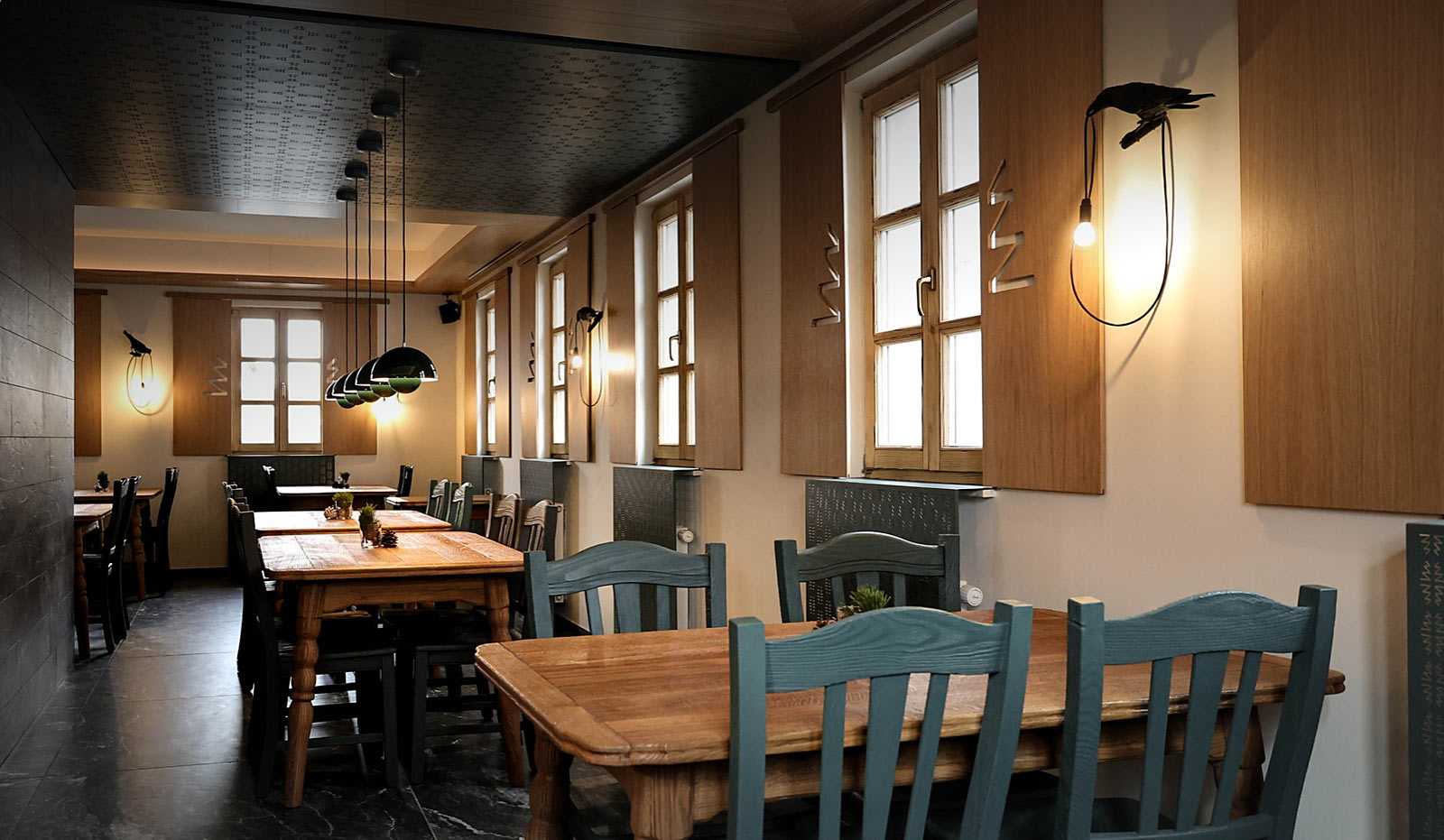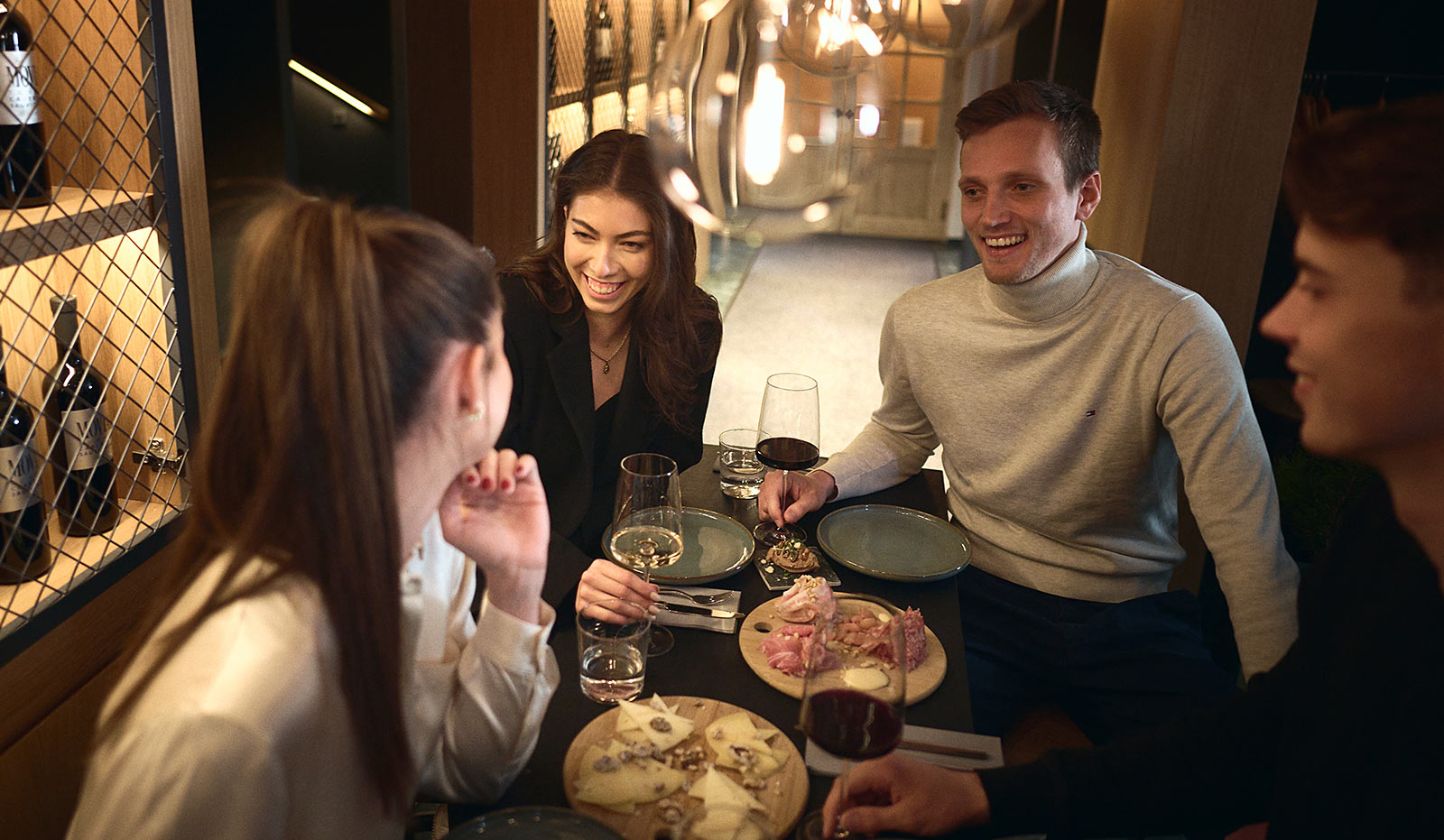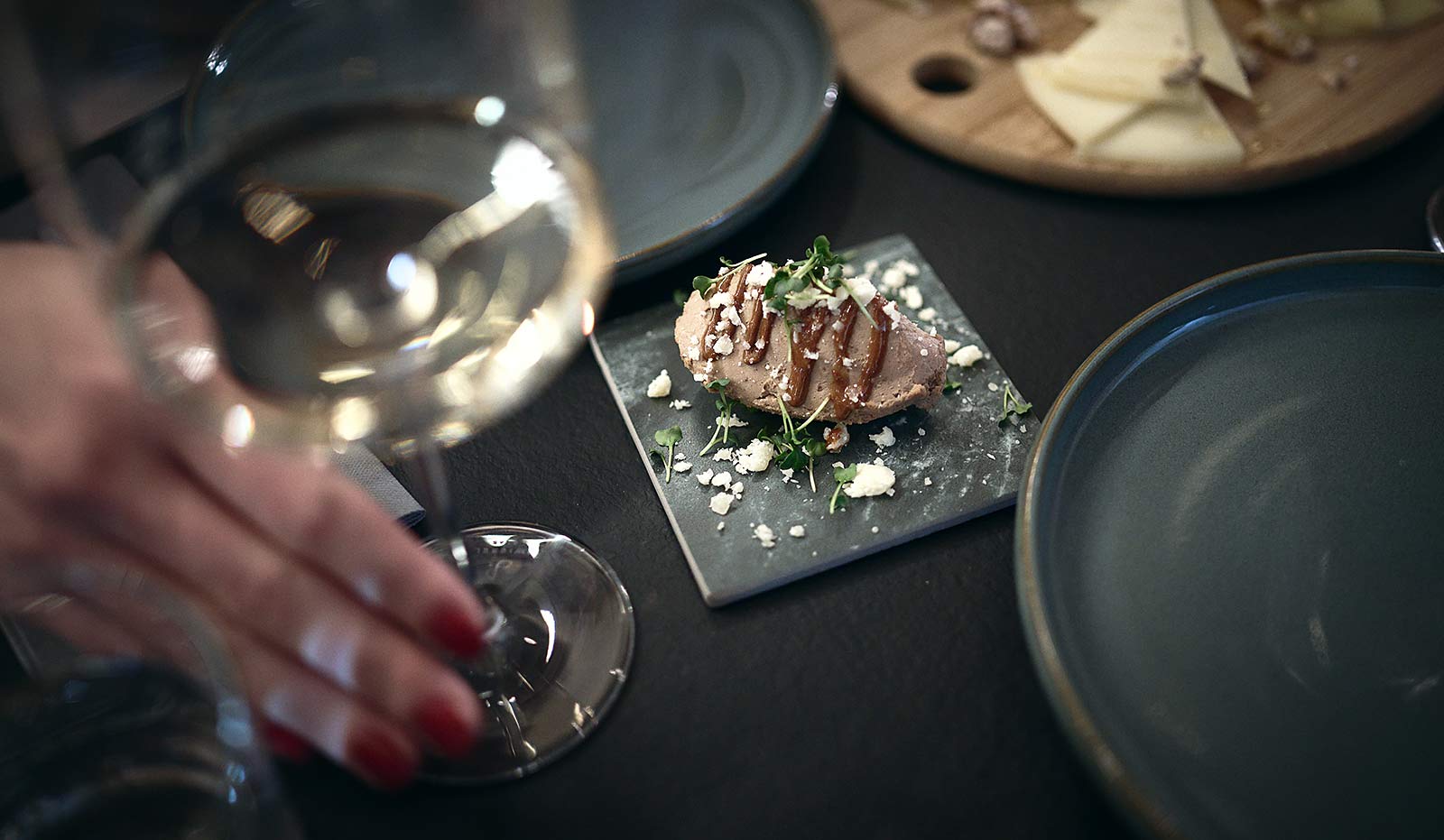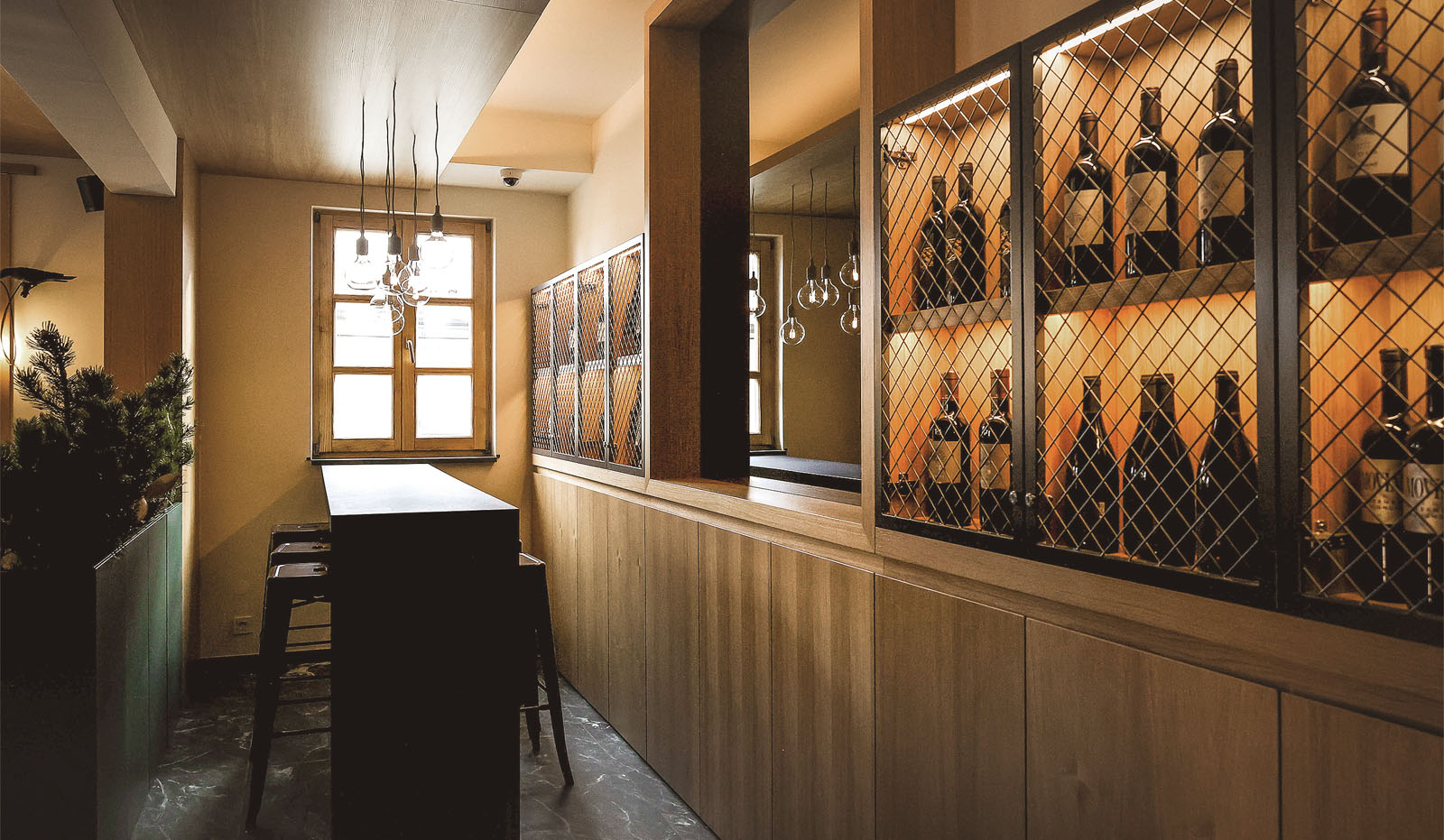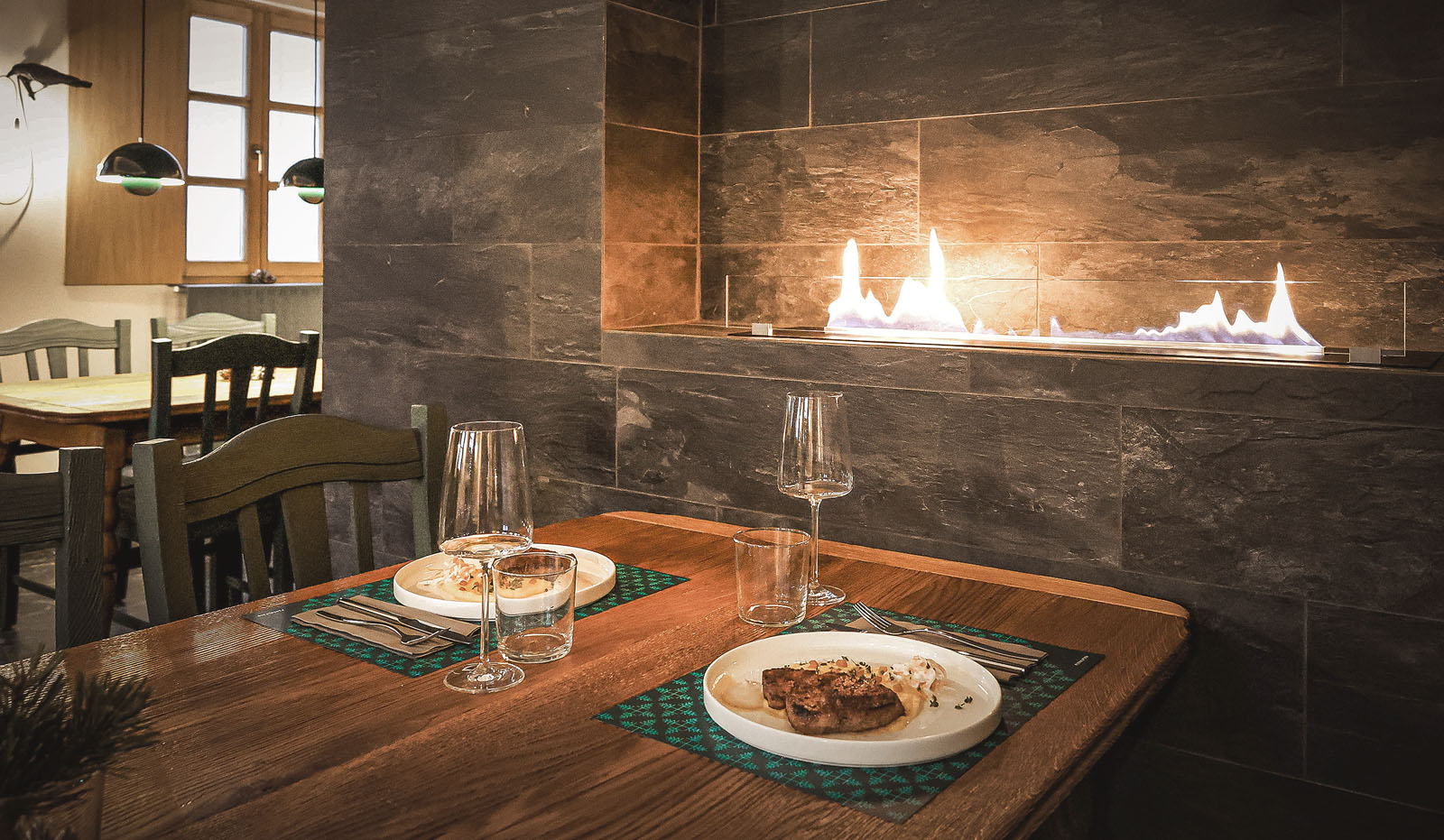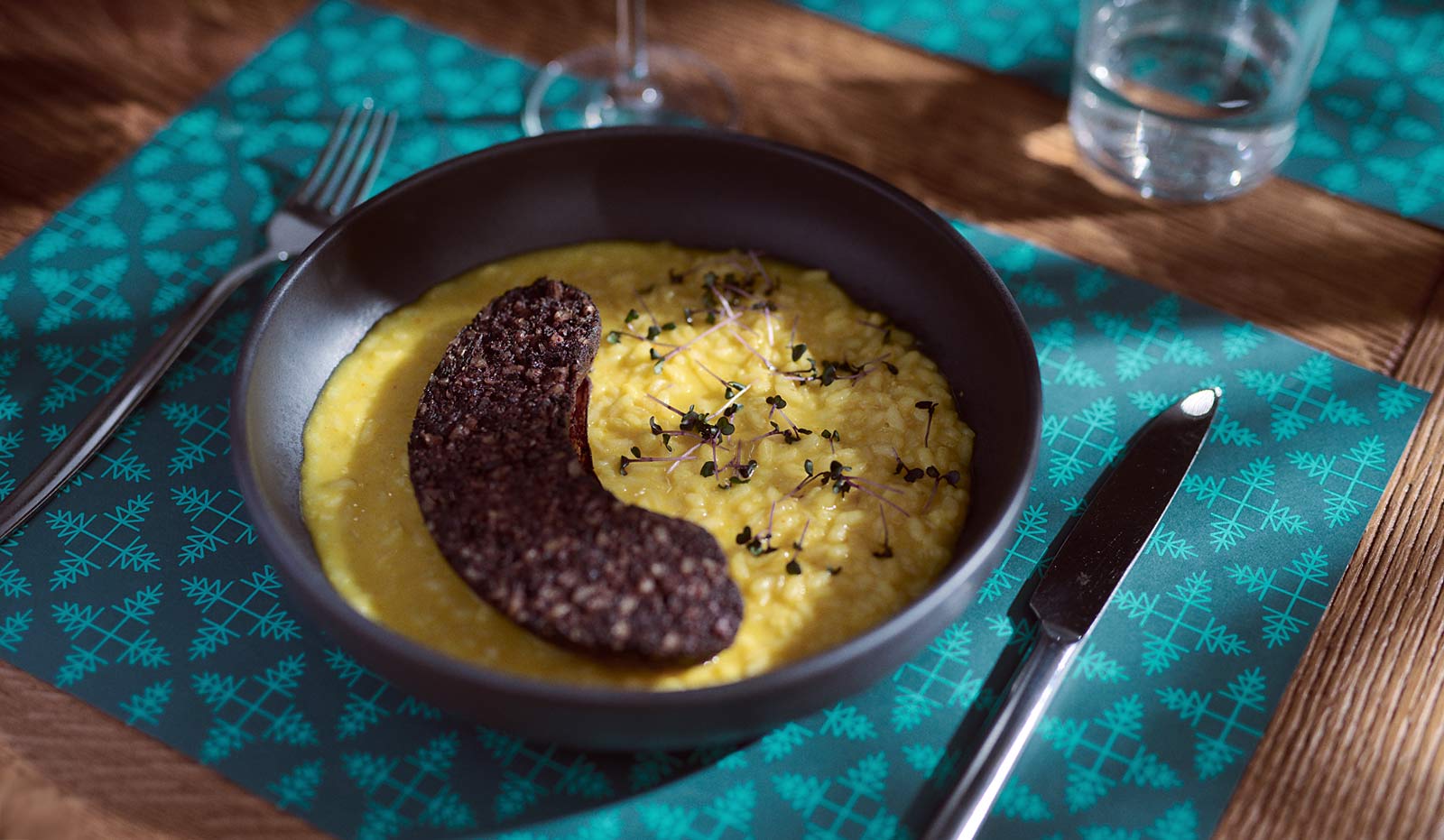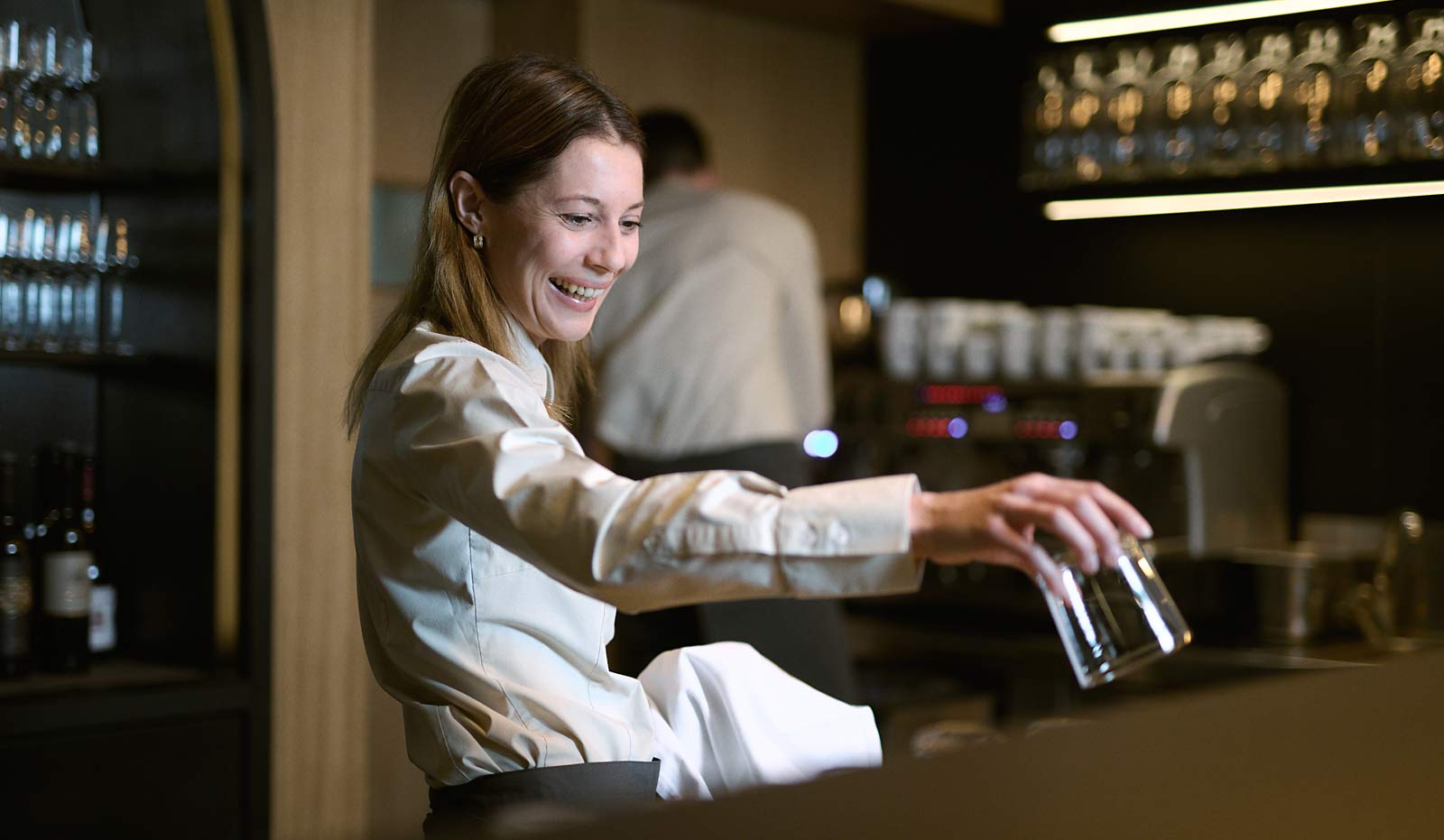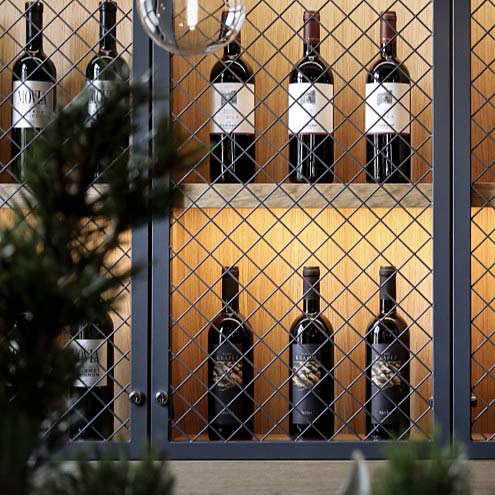 In our restaurant, everything is superb and simple. Choosing from the menu is easy – you can't go wrong no matter what you choose. Our wine cabinets are full of the finest wines from all wine-growing regions of Slovenia, as well as some from other countries.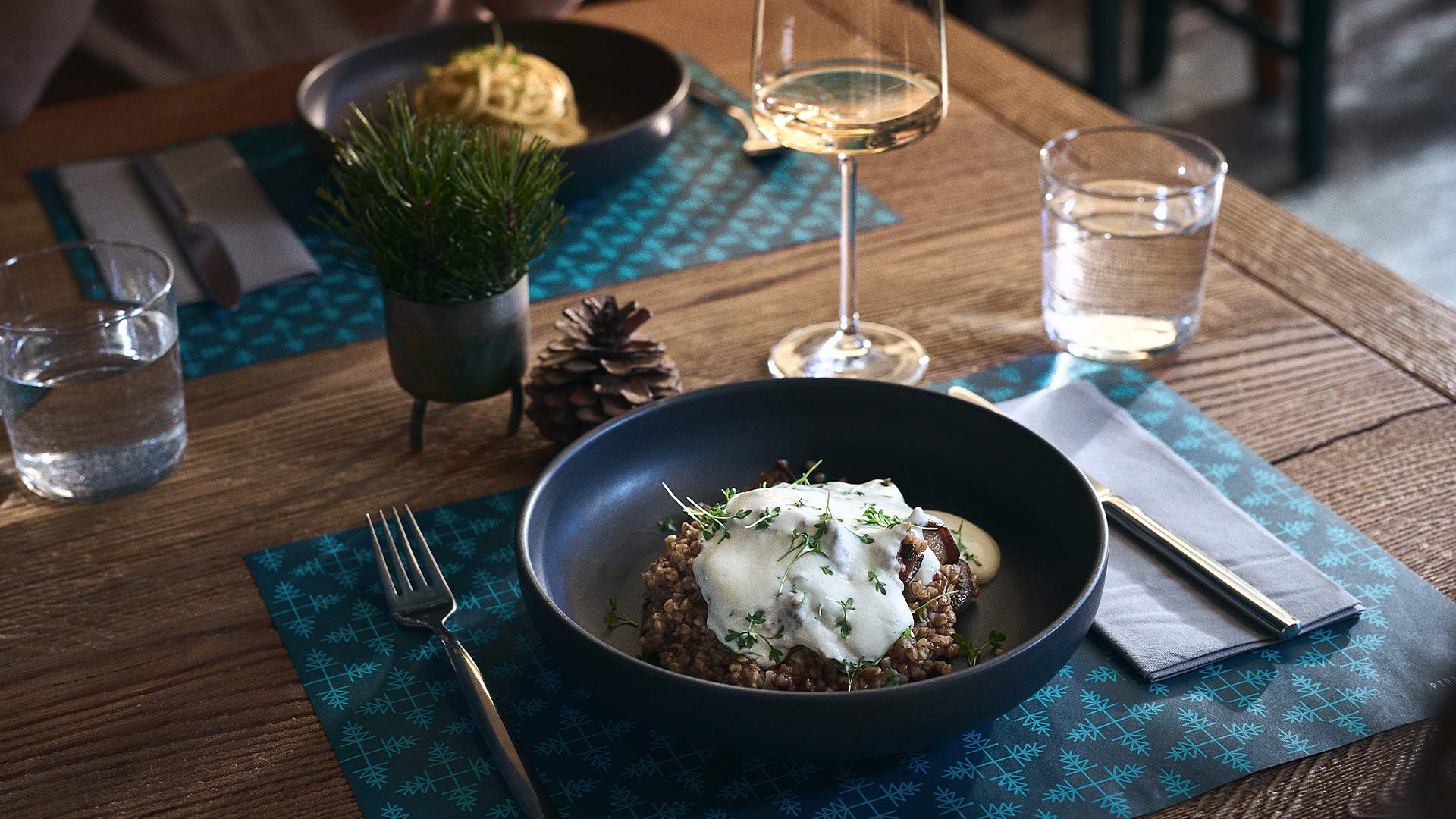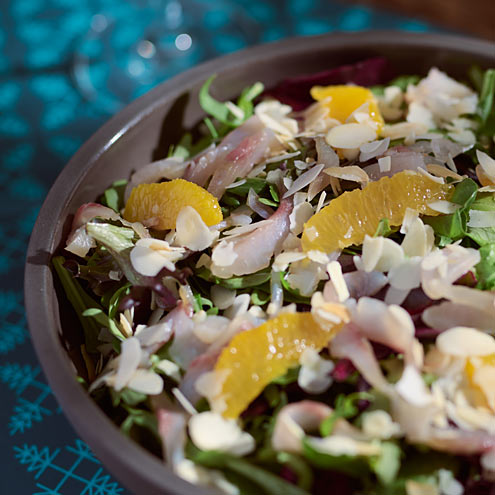 The menu depends on the seasons and our chef's current inspiration. Our imaginative dishes are made from tasty locally-sourced ingredients. Here and there, however, some mouth-watering ingredients are brought from the neighbouring countries.

Sometimes it comes in handy having a bed nearby after a long dinner. Even more so, if this means you also get to enjoy a tasty home-style breakfast in the morning!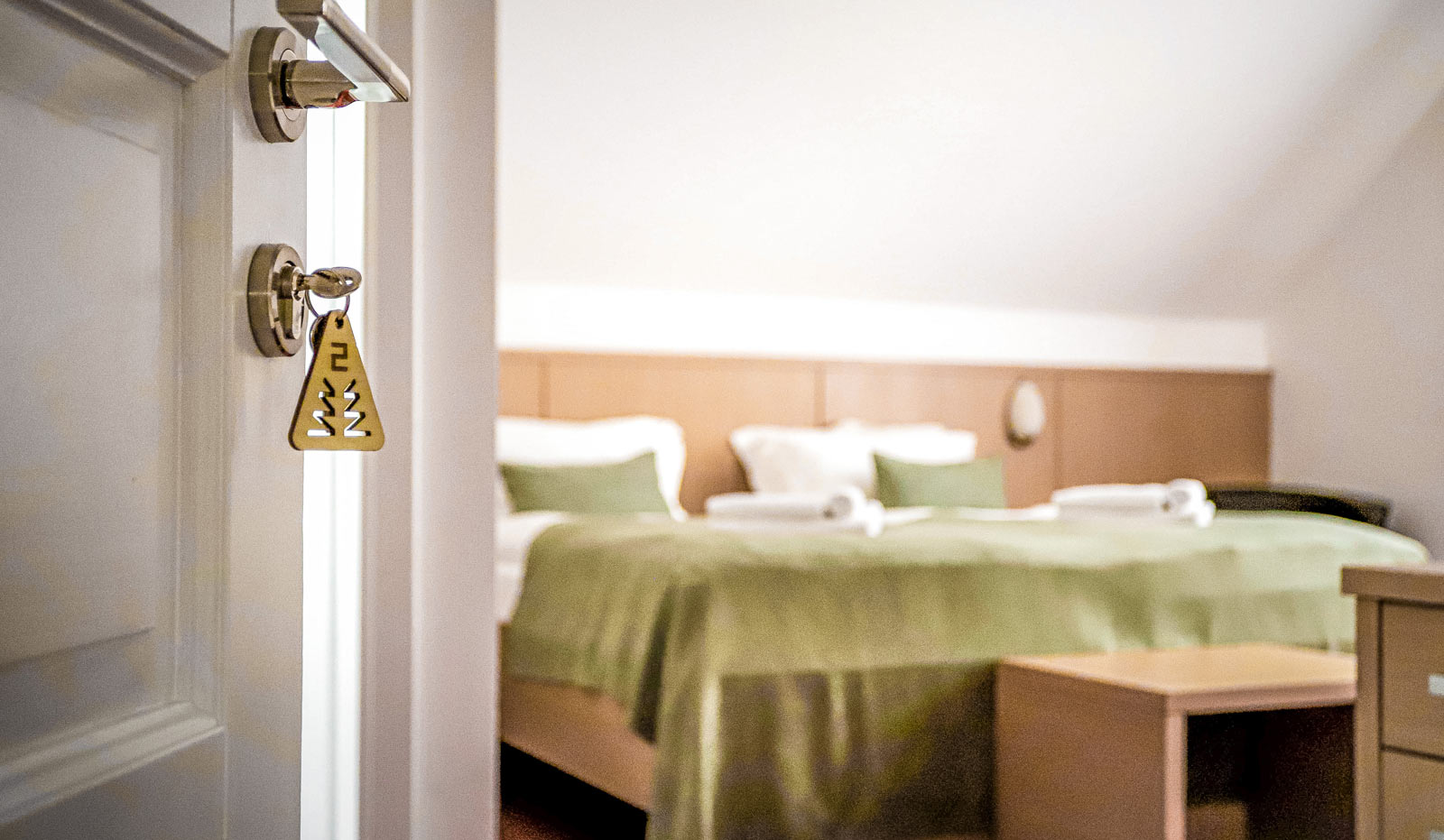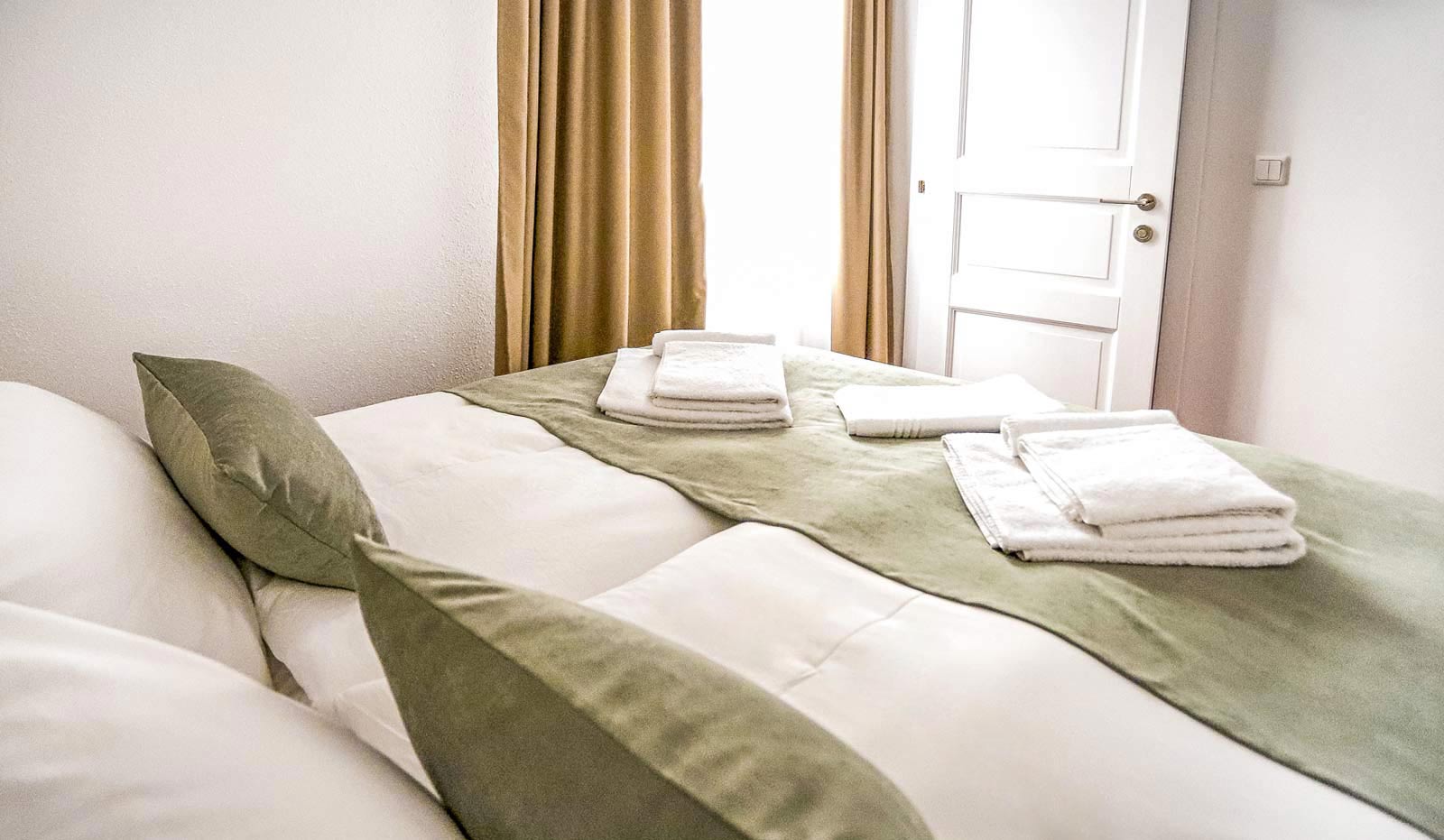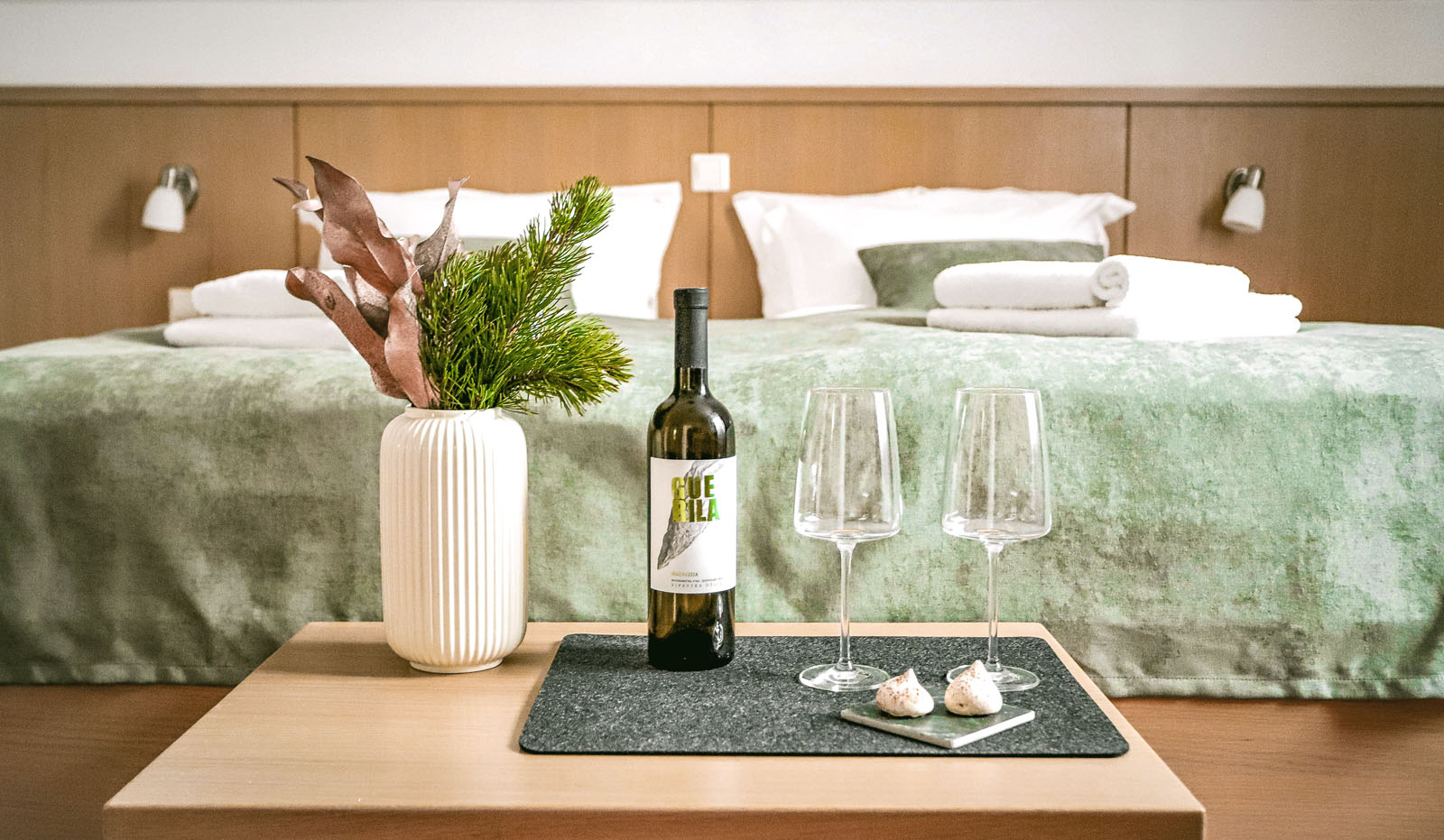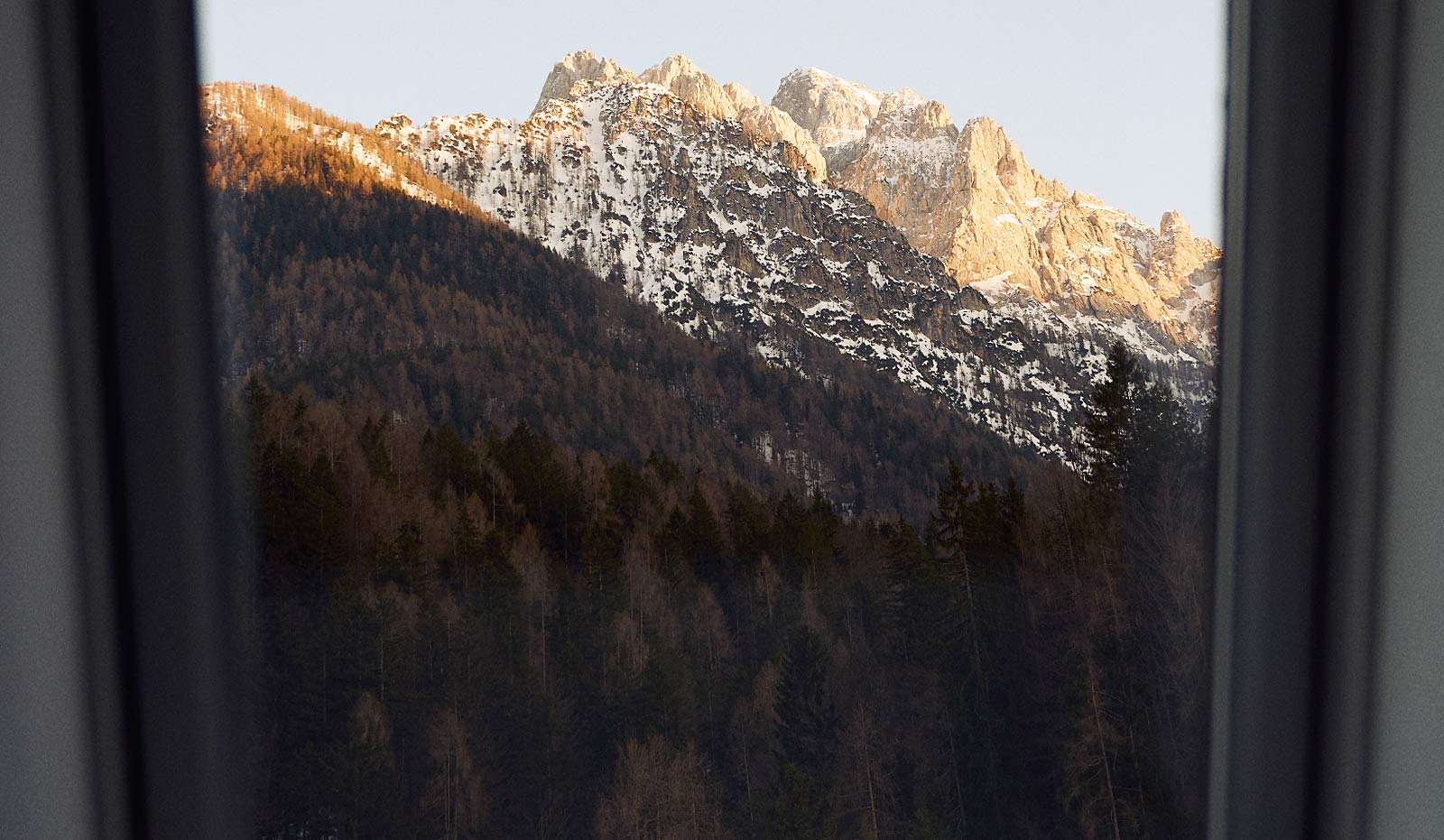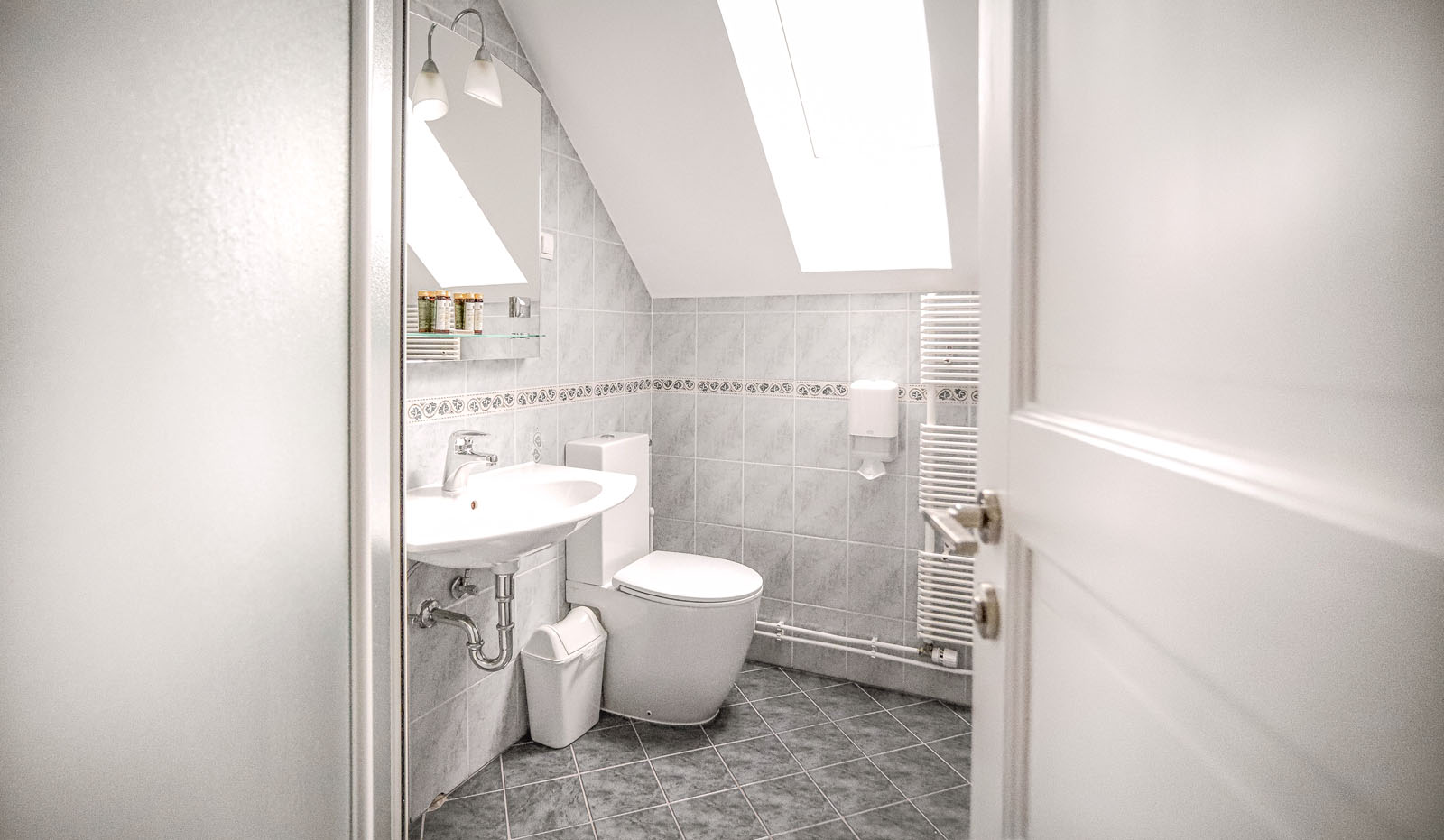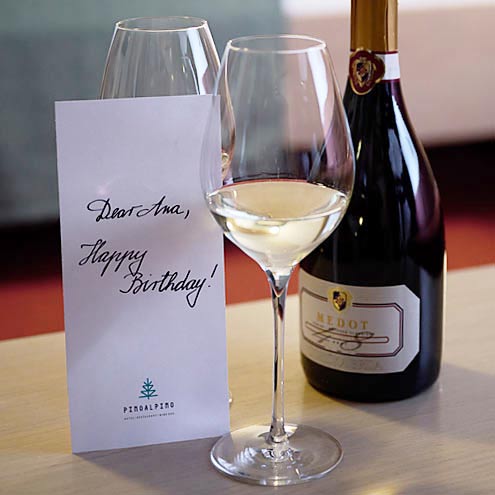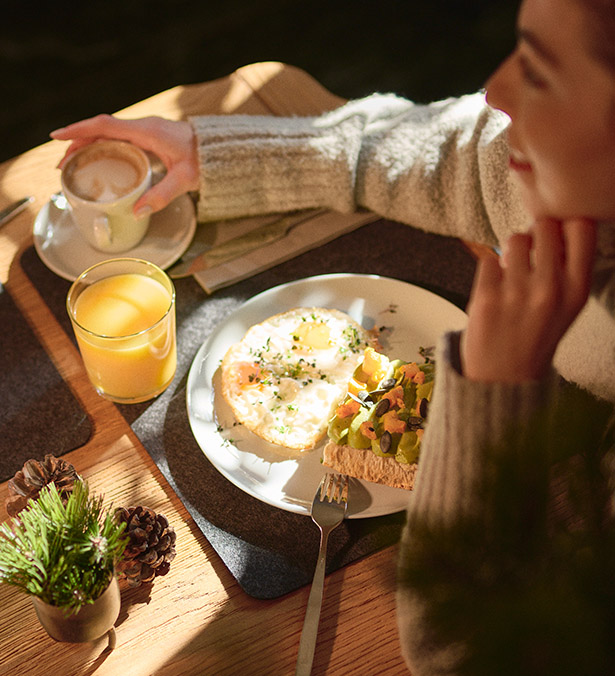 Come and stay in one of our spacious double/twin, triple or quadruple family rooms. After a good night's sleep, it's time to enjoy a great home-style breakfast at a sunlit table in our restaurant. You can try our freshly baked croissants, homemade jam, eggs or our signature dish – avocado toast.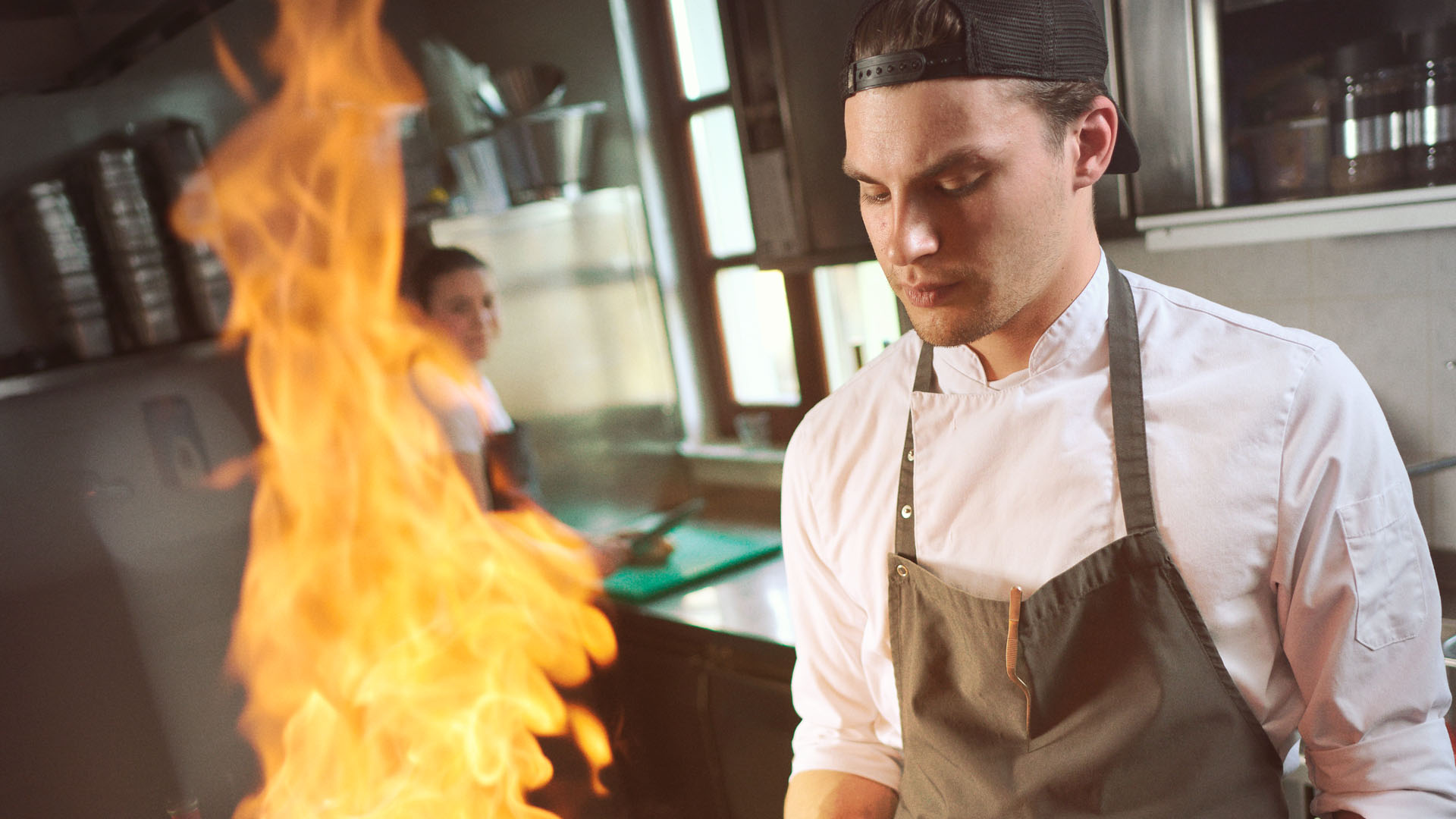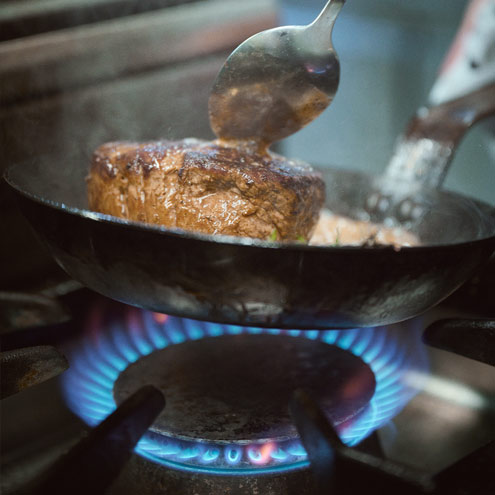 Our dishes full of contemporary and traditional flavours are created by our young chef Maj Suhadolnik. His respect for old customs and his eagerness to explore all things new always results in the freshest and tastiest dishes prepared in his signature, slightly different style.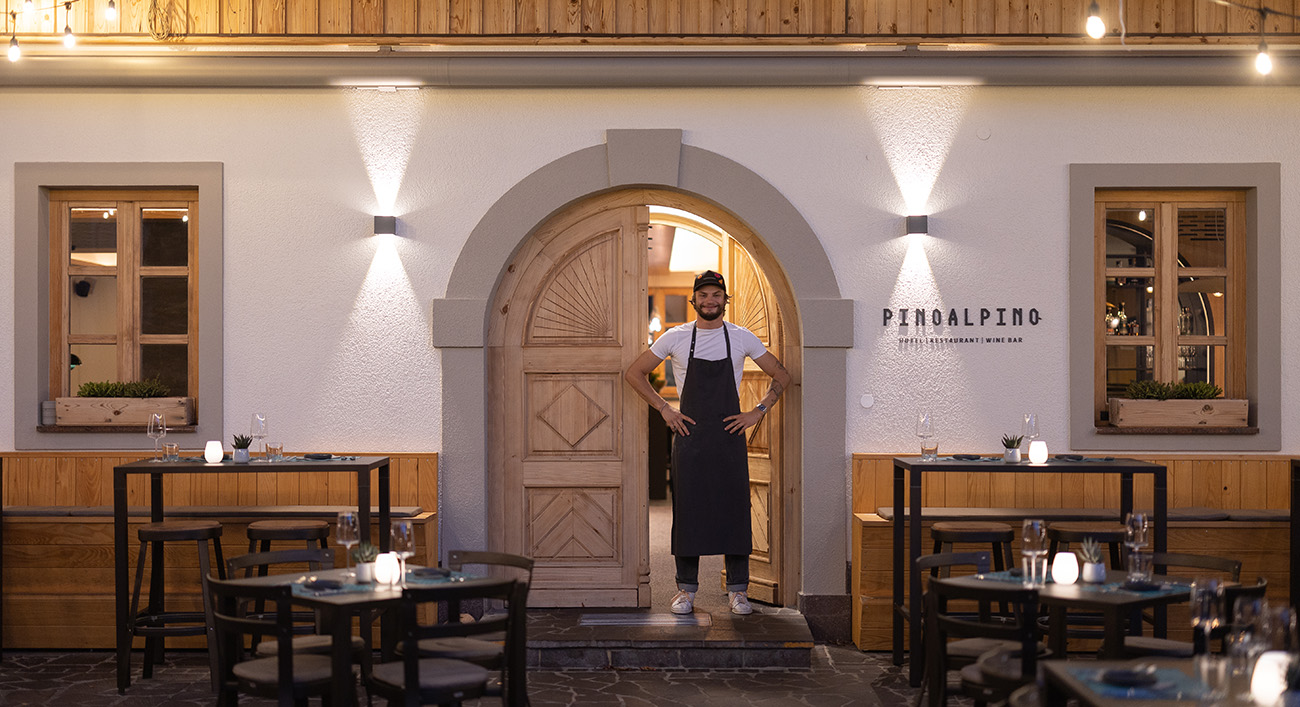 Our chef Maj Suhadolnik's motto is simple: Make it simple and tasty! When creating plates, he is driven by the joy of experimentation, and we will do our best to make you satisfied. Kindly invited to an unforgettable culinary experience, simple, yet extremely tasty. Bon Appetit!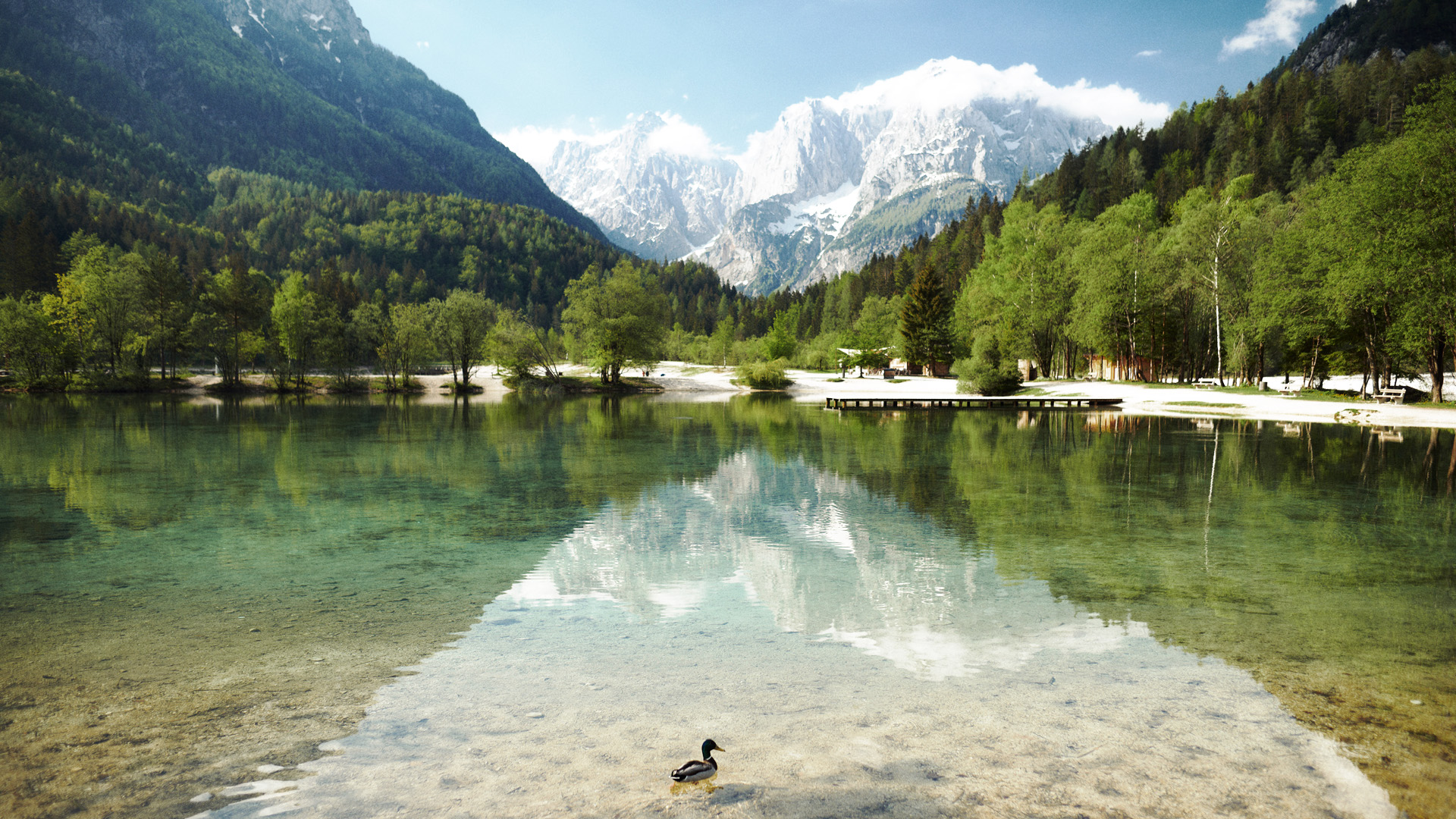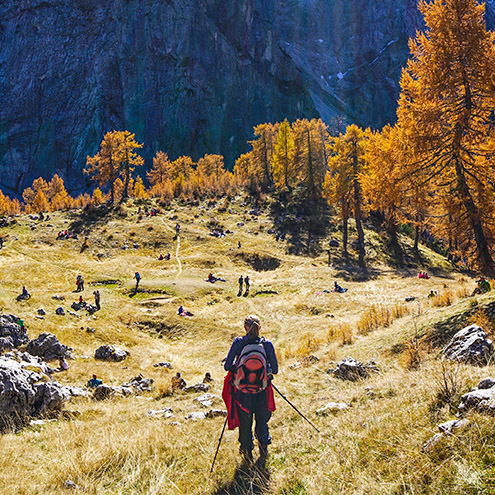 If you are into mountains, snowy slopes, biking trails or green hills, Kranjska Gora has got you covered – there is something for everyone all year round.